Teams will be updated post the toss.
Match Details:
FIBA EuroBasket
Germany vs Montenegro
EuroBasket Arena Berlin
10th September, 2022
9:30 PM IST
Match Preview:
Germany is on a roll and has already brought down France, Bosnia and Herzegovina, Lithuania and Hungary. Hungary was the latest addition in their long line of victims, with the scoreline reading 106-71 in their favour. Montenegro has managed to secure 3 wins so far from the five games and will be coming fresh from a win against Georgia with a closely-fought victory.
Probable Starters:
Germany:
F Wagner
N Weiler-Babb
A Obst
J Voigtmann
J Thiemann
Montenegro:
K Perry
V Mihailovic
D Radoncic
N Radovic
Z Nikolic
Top Picks to consider:
Kendrick Perry is in searing form with a haul of 17 points in the penultimate game that was laced with 4 rebounds and 9 assists.
Andreas Obst is another towering name on the side who clinched 16 points, 1 rebound, and 2 assists.
Captaincy choices:

1) Kendrick Perry
2) Andreas Obst

Fantasy Team: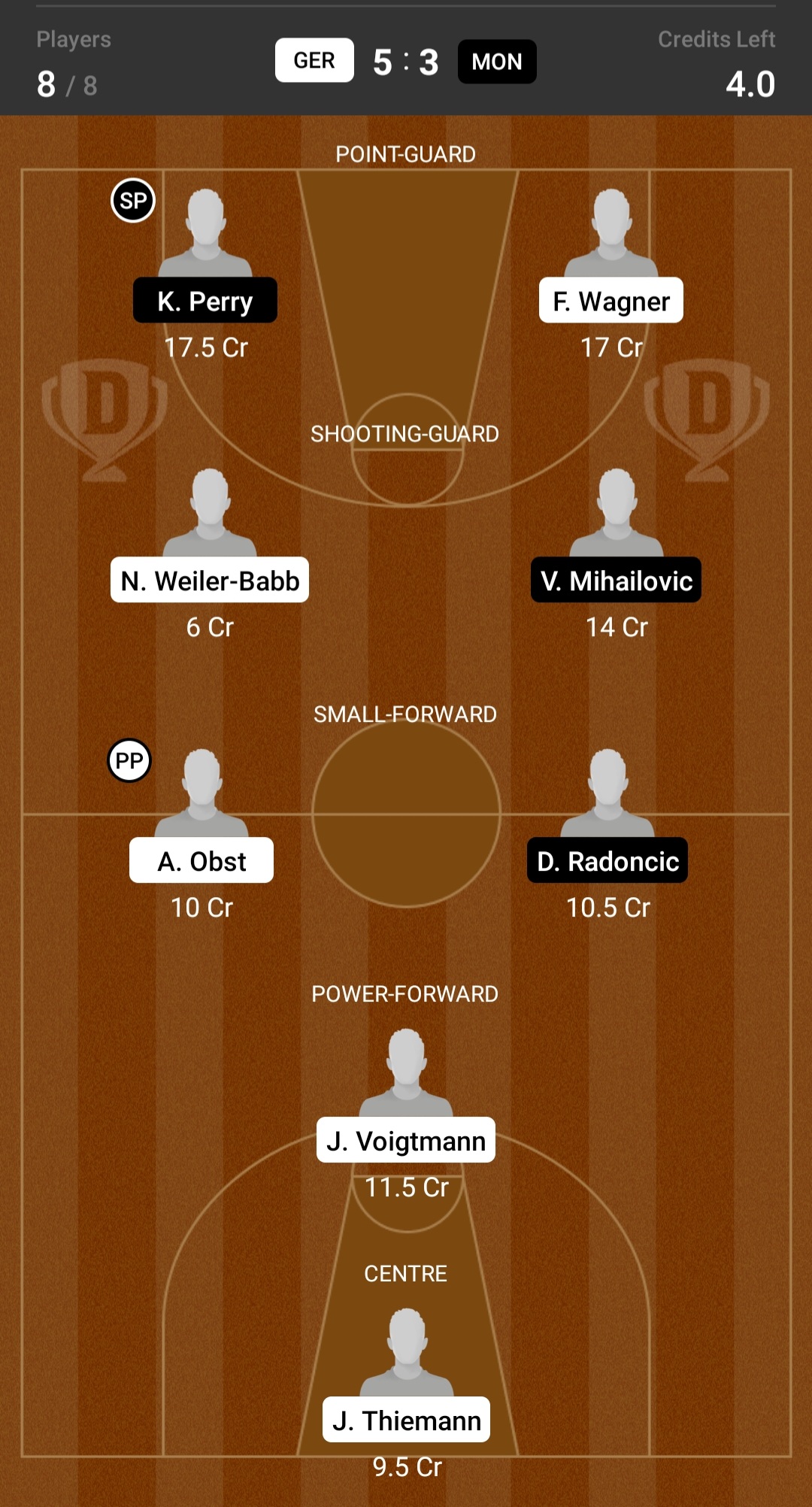 Disclaimer: The views expressed here are of the author and are not a reflection of the actual points you might earn.