Teams will be updated post the toss.
Match Details:
FIBA EuroBasket
Georgia vs Bulgaria
Tbilisi Arena
6th September, 2022
10:30 PM IST
Match Preview:
Georgia would be desperately hoping to find their late-found momentum alive as they bettered the likes of Turkey after suffering crushing defeats against Spain and Belgium. Bulgaria, on the contrary, are still to open their account in the tournament as they have suffered emphatic defeats against Spain, Turkey, and Montenegro with very little to show for it. Despite a sturdy attacking show from the Bulgarians, their defense has been overtly leaking and they will be needing brick and mortar to plug the titanic gaps.
Probable Starters:
Georgia:
T McFadden
R Andronikashvili
B Burjanadze
M Berishvilli
G Shermadini
Bulgaria:
D Bost
C Kostov
A Vezenkov
A Ivanov
A Simeonov
Top Picks to consider:
Alexander Vezenkov is in searing form with a haul of 26 points in the last game that was laced with 8 rebounds and 2 assists.
Thaddus McFadden is another towering name in the side who successfully clinched 17 points, 4 rebounds and 6 assists.
Captaincy choices:

1) Alexander Vezenkov
2) Thaddus McFadden

Fantasy Team: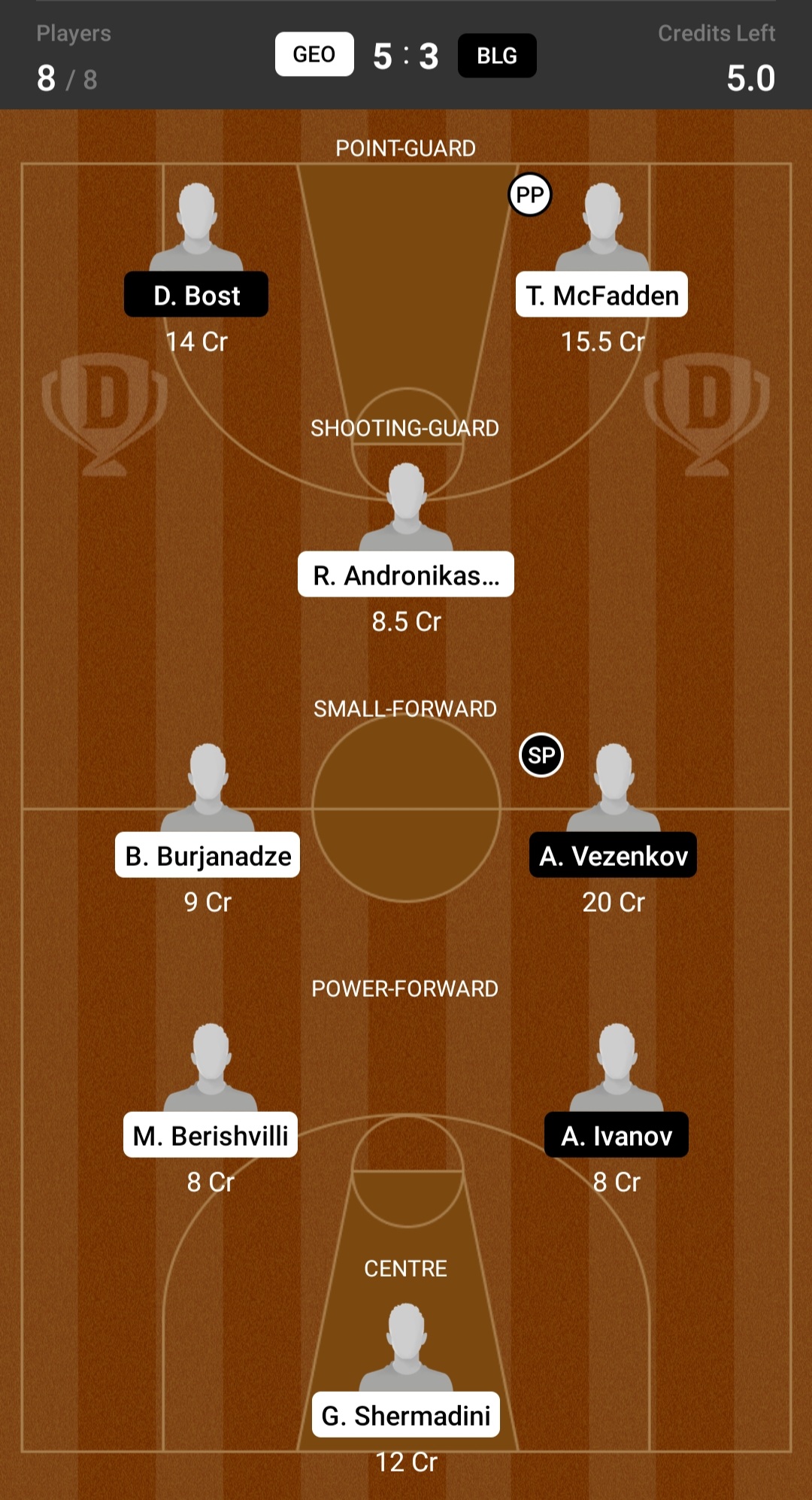 Disclaimer: The views expressed here are of the author and are not a reflection of the actual points you might earn.